Book launch and talk with Rosemary Shirley 
Thursday 28 January 2016 from 7.30pm
7a Vyner Street
London E2 9DG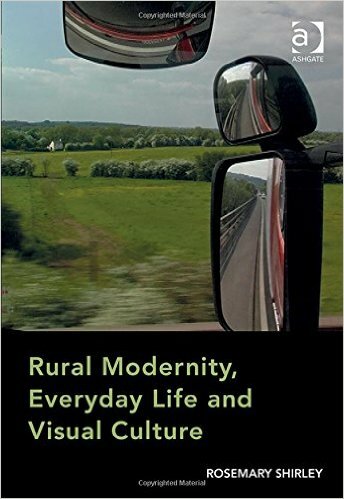 About the book
The countryside is so often portrayed as a place to be visited for holidays or to recharge the batteries, as a safe place of fresh air and cream teas. By looking at the English countryside through the lens of the everyday, Rural Modernity, Everyday Life and Visual Culture, attempts to disrupt this picture. This book explores rural as an inhabited and practised realm with lived rhythms and routines and an as an active and complex site of modernity.
In each chapter, pieces of visual culture including scrapbooks, art works, adverts, photographs and films, are presented as tools of analysis which articulate how aspects of the everyday might operate differently in non-metropolitan places. The book features new readings of the work of significant artists and photographers such as Jeremy Deller and Alan Kane, Stephen Willats, Anna Fox, Andrew Cross, Tony Ray Jones and Homer Sykes through this rural lens. Together with analysis of visually fascinating archival materials including early Shell Guides and rarely seen scrapbooks made by the Women's Institute.
Published by Ashgate, 2015
www.ashgate.com
About Rosemary Shirley
Rosemary Shirley is a Henry Moore Institute Research Fellow 2015-2016 and Senior Lecturer in Art Theory and Practice at Manchester School of Art, Manchester Metropolitan University. She is interested historical and contemporary representations of the countryside, particularly in art, heritage, media and branding. In 2012 she curated the exhibition Always Greener: Views from the Contemporary Countryside for PM Gallery, Ealing and is currently working on a large scale exhibition about the idea of the rural idyll for 2017 at Compton Verney Art Gallery in Warwickshire.
Details:
The Haystack starts at 7.30pm and there will be food and drinks.
The book will be for sale on the evening – special launch price!
Nearest Underground Station is Bethnal Green.
For further information contact Kathrin Böhm.
E-mail: kathrin (a) myvillages.org
Mobile: 07941 696515