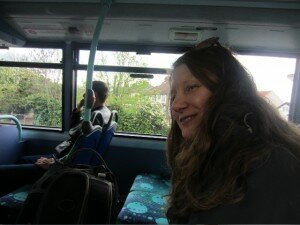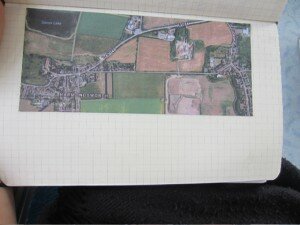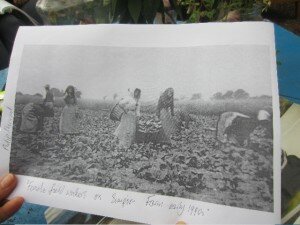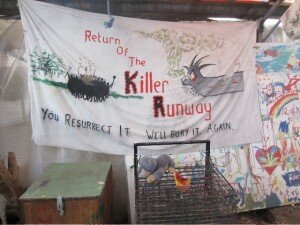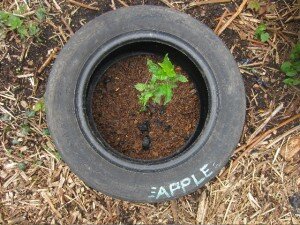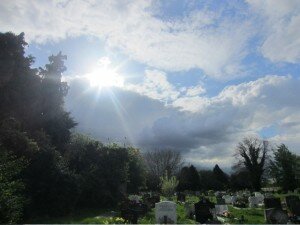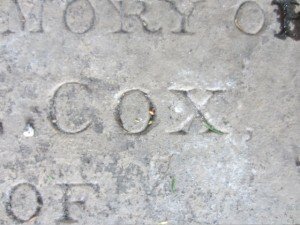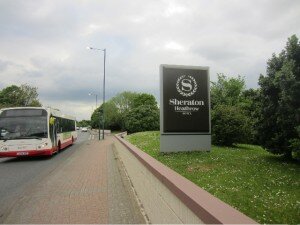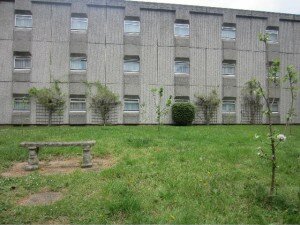 The next Haystack takes the form of a tour to various orchards and apple related sites around London's Heathrow area.
Kate Corder is interested in the Thames Valley Corridor as a former apple tree orchard cultivation area, which included Heathrow prior to the building of the airport. It is still undecided if or when a Third Runway will be built at Heathrow. Kate will direct a walk searching for apple tree blossom along one of the potential runway sites in the public domain. The walk will meet at Transition Heathrow, a squat in an old market garden at the village of Sipson, then walk to Harmondsworth to visit the grave of Richard Cox, who grew the first Cox's Orange Pippen apple. The walk will continue to the Sheraton Hotel at Heathrow, where the managers planted an orchard, and the Haystack ends with drinks at the Discovery Bar.
Kate Corder is bringing a bag full of apple stories and histories to have along our tour – hopefully just in time for apple blossom.
Read Kathrin's reflections on the walk on the Guardian's Comment is Free website here.
Our first meeting point is at West Drayton train station (TFL zone 6) at 1.30pm (trains from Paddington take 20 minutes), there we will get the 222 bus (towards Hounslow) to Sipson. If you are coming on the Underground meet us at Grow Heathrow in Sipson Village at 2pm. (Take the Piccadilly Line to Hounslow West and then take Bus 222 toward Uxbridge and get off at Sipson Close). Grow Heathrow is a minute walk away from the bus stop, turn right onto Sipson Lane and left onto Vineries Close, where you will find the entrance.
Grow Heathrow is the market garden set up by Transition Heathrow. Here Kate is going to introduce the site and apple history followed by an I Phone screening of artist Tom Ingate's "Apple Tree Ochestra" performance.
From there we'll be walking to Harmondsworth (1.1miles), passing the former Greenpeace Airplot. Artist Jo Thomas will be remembering the apples trees planted and twinned in support of Greenpeace Airplot.
In Harmondsworth we will go to St Mary's church and visit Richard Cox's grave in the churchyard. Here, Kate will read a short essay on Richard Cox and apples.
We will then walk to the Sheraton Hotel Heathrow for a drink at the Discovery Bar, and visit the orchard planted by managers two years ago in the hotel garden.
From there we take a bus back (U3 and 350) back to West Drayton or Heathrow tube.
Addresses along the way:
Transition Heathrow, Grow Heathrow, Vineries Close, Sipson, West Drayton, UB7 0JH
Richard Cox's grave, St Marys, High Street, Harmondsworth, UB7 OAQ
Sheraton Hotel Heathrow, Colnbrook By-Pass, Harmondsworth, West Drayton UB7 0HJ
Kate Corder is an artist, researcher, curator of Cultivation Field and her recent PhD explores allotments, plant material and land cultivation.